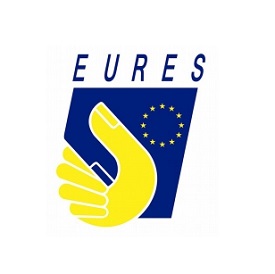 They are currently searching for:
WAITER
In our restaurants we provide our guests with excellent food with a local story and a beautiful backdrop. We are looking for outgoing individuals that are passionate about food, wines, and the good customer experience. Someone who is well-organized and loves meeting new people and sharing good stories. The workday will be fast paced, filled with varied tasks and will require a good eye for detail and prioritization.
We are hiring waiters for our hotel restaurants at Fretheim Hotel in Flåm and Hotel Aurlandsfjord in Aurland.
At Fretheim Hotel, Restaurant Arven
offers a great Nordic style buffet and a seasonal a la carte menu. This historic hotel is nestled in the village of Flåm and boasts a restaurant, 122 rooms, and a state-of-the-art conference area as well as a busy lobby bar. Arven is a popular dining alternative in the area and is fully booked most nights in the summer.
Hotel Aurlandsfjord
with its 30 rooms, is our newly renovated boutique hotel in the center of the idyllic town of Aurland. Here our guests will experience a relaxed atmosphere in an inviting Scandinavian style where the modern meets vintage in perfect harmony. Our facilities include a beautiful terrace and outdoor seating, restaurant, and an indoor bar as well as shuffleboard in our homely TV lounge. Our great restaurant has become a popular watering hole for locals and visitors. 
Working with Norway's best, you'll be joining an international working environment with people from all over the world. Who is all contributing with different perspectives towards a common goal of providing our visitors with world class service and products. Our destinations are surrounded with amazing nature, giving us a great variety of activities to do in our free time. Hiking and biking in the mountains, kayaking in the fjords, goat cuddling, enjoying the great foods of the region, just to mention a few.
Work period:
May - October
The work periods will vary and will be discussed individually. Some positions will start in May, and some in June. Some positions will run to October and some until September.
Workplace:
Fretheim Hotel (Flåm) or Hotel Aurlandsfjord (Aurland)
Work tasks and responsibilities will include:
• Providing excellent customer service
• Being an awesome team-mate
• Wine pairings
• Excellent knowledge about products on our menues
• Serving
• Cashier handling
• Setting and clearing tables
We are looking for someone who:
• Is open, warm, and friendly
• Values a work environment with mutual respect and cooperation
• Is concerned with quality and sustainability
• Is professional and personal in meetings with customers, colleagues, and partners
• Enjoys working in a busy environment
Requirements for the position:
• Work experience from 4/5-star hotels or high-end restaurants
• Permission to work within the EU
• Proficiency in English
• Minimum 20 years of age
• Extensive knowledge of wine is an advantage but not a strict requirement
• Formal training is appreciated, but not a requirement
We offer 
• Full time job in the period
• Interesting work in a spectacular fjord-setting in western Norway
• Good and affordable housing close to your workplace
• Competitive salary
• A position in one of the country's leading tourism companies
• Favorable discounts and offers on Norway's best products and activities.
Are you up for it? Apply today!
For over 20 years, Norway's best AS has positioned Flåm with Flåmsbana and Nærøyfjorden as one of the largest tourist destinations in Norway. Today, the company has activity in Flåm, Aurland, Myrkdalen, Geiranger, Hjørundfjorden, Hardanger and Lofoten. Norway's best AS is owned by Aurland Ressursutvikling, which in 2019 had a turnover of more than NOK 1 billion, more than 500 full-time and part-time employees and more than 1.7 million guests. Aurland Ressursutvikling owns Myrkdalen Fjellandsby 100%, 50% of Flåmsbana and 50% of The Fjords. In addition, the company owns and operates four hotels, 14 restaurants, two bakeries and runs souvenir shop with a webshop and the Flåmsbana museum. In Norway's best AS, we value nature, environment, and the local communities we operate in. By doing our utmost to reduce our environmental impact and support local value creation, we want to be a positive contributor to a better society both locally and globally and help lead the tourism industry in a more sustainable direction. Our employees are the core of the business, and we want to create an inclusive and equal environment with safe workplaces.
Contact:
Frode Skarpås, Operation Manager F&B
488 41 601
APPLICATION at the following link:
https://career.norwaysbest.com/jobs/67-norway-s-best-are-looking-for-waiters-for-our-r
PLEASE SEND US AN EMAIL SO WE CAN MONITOR THE RECRUITING, informing us about your application to
eurespuglia@regione.pugia.it
BY 07.02.2023
Other professional figures sought:
RECEPTIONIST
BARTENDER
CHEFS
PIZZA BAKERS
HOUSEKEEPERS
Continue reading and download the
Full Document
- [
Scarica .pdf - 235 Kb][
Apri .pdf ]