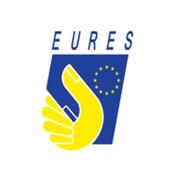 Description
Personal, professional, playful and passionate? Are you passionate about creating the world's best experience for our guests and colleagues?
Perfect!
Then you are the one we are looking for. We live our values every day, in every action, in every meeting and that is what makes us what we are together - ESS.
We are looking for both a Chef and a Sous Chef.
Who are you as a Sous Chef?
We see that today you work in a similar position as Sous Chef. You like to work in a team, where you are a driving force in elevating our guest experience and coaching the chefs to new levels. The job requires courage, energy and focus. Your duties include running the kitchen with the daily operation together with the head chef. To keep our set goals and targets and drive them forward, and to develop, plan and complete menus together with the chef. Check efficiency and follow up on the daily operation of the kitchen. We would like you to have a few years of experience with it.
You will be working during the day, evenings and weekends.
Who are you as a Chef?
Do you want the opportunity to work in a kitchen with high ambition and the guest in focus? Take the next step in your development as a chef & at the same time contribute to our ambition to constantly develop ourselves together?
We are looking for you who are driven and aware. You want to be part of creating a food experience that our guests remember, appreciate, share and want to return to! Of course, you have a great love for cooking, love teamwork and do not mind working both day and evening.
We are looking for you with previous experience from the fantastic chef profession. If you want to be part of the journey, we think that you should jump on right now and send us your application.
You will be working day, evening and weekend shifts.
Application deadline 27/1
LINK T THE EURES PORTAL:
https://bit.ly/3GBkMAi
Applications must be sent to
liza@fyriresort.com
and cc to
eurespuglia@regione.puglia.it
,
IN ENGLISH ONLY!
Download the
Document
- [
Scarica .pdf - 158 Kb][
Apri .pdf ]