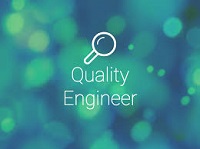 DESCRIPTION
Position: Quality Control Engineers
Location: DENMARK, Rødbyhavn Femern Link Contractors,
FLC, is the joint venture responsible for the design and construction of the immersed tunnel, tunnel portals and ramps. Our joint venture consists of nine international construction companies with individual experience in large infrastructure projects. Together, we are committed to working together to deliver a state-of-the-art immersed tunnel, portals and ramps, delivered on time and safely, in a sustainable and ethical manner.
Main responsibilities:
As a Quality Control Engineer - PFA Activities - Lolland Site, you will ensure the External Control as per the Project IMS System and the Quality Plan Objectives for the Works related:
• Ensure ITPs are correctly implemented on Site, with records (Execution Tracing Files: ETF) filled and signed.
• Carry out Spot Checking on Calibration of Equipment used for Works. • Follow Rules and Guidelines established by HS&WE Manager and Production Team.
• Carry out random inspections to check that IPTs are correctly implemented on Site by Production Team.
• Follow Rules and Guidelines established by Environmental Manager and Production Team.
Required profile/Qualifications:
• A degree in Civil Engineering.
• + 3 years' experience as Quality Inspector on Concrete and Reinforcing Steel Works.
• Knowledge of Euro Norms and Standards dealing with Concrete and Reinforcing Steel.
• Knowledge of Testing of Materials for Concrete.
• Good interpersonal, organization skills and ability to work independently are essential.
• Ability to manage the relationship with key stakeholders.
• Experience on large international infrastructure projects is appreciated.
• High standard of written and spoken English (Danish a plus).
The company offers:
• The Danish Salaried Employees Act (Funktionærloven), pension, health insurance and other staff benefits.
• Monthly gross salary approximately 5.300 EUR, negotiable according to experience or qualification.
• You will experience an organisation that is dynamically altering in accordance with the project progress, with a challenging, diverse and enriching working day.
How to apply:
• Online via website https://femernlinkcontractors.com/job-application/?VID=69_2022, Please let me know that you applied: eurespuglia@regione.puglia.it APPLY BY 31.01.2023 -