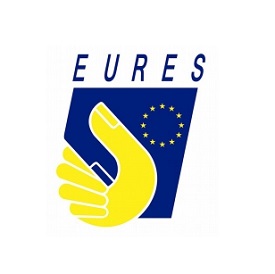 Number of Posts: 2
Description:
Boreal Yachting is one of Scandinavia's leading sail charter and adventure companies. We serve a fleet of 12 modern sailing yachts from 33 to 50 ft. We are offering bareboat charters, skipper charters, flotilla sailing and adventure products like Ski & Sail, Wintercruises and Freediving tours. Boreal Yachting is also doing expeditions with several yachts in Svalbard. We are one of the most experienced tourist companies in Norway, and have been operating yachts since 2004. Boreal Yachting key company values are:
SAFE AND ENJOYABLE ADVENTURES, RESPECT FOR NATURE, CULTURE AND TRADITIONAL INDUSTRIES, SUSTAINABLE PRODUCTS MINIMIZING ENVIRONMENTAL IMPACTS, WE WORK AND ACT AS A TEAM TO ACHIVE FUN AND HAPPINESS FOR CUSTOMERS AND TEAM MEMBERS
Skipper duties -- Skipper tasks:
• Responsible skipper on any of Boreal Yachting's yachts. Sailing area is Norwegian waters including Svalbard
• Monitor the safety and integrity of vessels, making sure the vessel is suitable and capable of making the planned voyages
• Performing ad-hoc maintenance when required
• Monitor weather, tides and local conditions
• Preparing and maintaining supplies, such as fuel, food and water
• Brief guests on the location of all the safety equipment, especially the location of lifejackets and how to use them
• Maintain personal state of fitness and ability to safely operate the vessel in all conditions.
It's the Skipper's Duty of Care to look out for the safety of the vessel, passengers and crew, as well as those around them. it's your responsibility to ensure the safety of those aboard, as well as making the voyage a positive experience for guest and crew on board.For the right candidates we offer a good market-based salary for the tourist industry.
Read more about us at
www.boreal-yachting.com
You must be proficient in English language!
We look forward to receiving your application and CV (
CV IN ENGLISH ONLY
+ accompanying letter)
by :
20.01.2023
.
Applications to our Manager Espen Bertelse
espen@boreal-yachting.com
and cc to
eurespuglia@regione.puglia.it
, quoting the profile you are applying "SKIPPER"
Link to the EURES portal:
https://bit.ly/3vuJEEH
Download the
Document
- [
Scarica .pdf - 129 Kb][
Apri .pdf ]