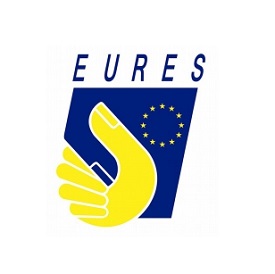 Number of Posts: 2 respectively
Description:
Boreal Yachting is one of Scandinavia's leading sail charter and adventure companies. We serve a fleet of 12 modern sailing yachts from 33 to 50 ft. We are offering bareboat charters, skipper charters, flotilla sailing and adventure products like Ski & Sail, Wintercruises and Freediving tours. Boreal Yachting is also doing expeditions with several yachts in Svalbard. We are one of the most experienced tourist companies in Norway, and have been operating yachts since 2004. Boreal Yachting key company values are: SAFE AND ENJOYABLE ADVENTURES, RESPECT FOR NATURE, CULTURE AND TRADITIONAL INDUSTRIES, SUSTAINABLE PRODUCTS MINIMIZING ENVIRONMENTAL IMPACTS, WE WORK AND ACT AS A TEAM TO ACHIVE FUN AND HAPPINESS FOR CUSTOMERS AND TEAM MEMBERS
Technical coordinator and operational coordinator tasks:
Responsible for planning and executing Boreal Yachting Service program, including yachts, engines and equipment; Responsible for organizing technical specialists and external service resources; Responsible for safety equipment onboard Boreal Yachting yachts according to internal demands and demands from authorities; Responsible of ordering parts for yachts and equipment; Responsible for keeping a well-organized and tidy workshop; Responsible for sales from the warehouse; Responsible for managing hired and own service personnel; Participation in improving and enhancing Boreal Yachting's technical standards
Service tasks:
During non-sailing periods, various jobs in the bases will be assigned, here mentioned Check-in / check-out of crew/yachts including support of other skippers and crew on other yachts Preparing yachts before rental (water, fuel, gas, etc) Participation in improving and enhancing Boreal Yachting's products
Project work:
Boreal Yachting is running various projects to improve quality and efficiency. Project task may be assigned as required and according to capacity This job description can be changed based on conditions with the operation indicating that it is necessary.
Read more about us at
www.boreal-yachting.com
You must be proficient in English language!
We look forward to receiving your application and CV (
CV IN ENGLISH ONLY
+ accompanying letter)
by :
20.01.2023
.
Applications to our Manager Espen Bertelse
espen@boreal-yachting.com
and cc to
eurespuglia@regione.puglia.it
, quoting the profile you are applying "service technician" or "operational employee".
Link to the EURES portal:
https://bit.ly/3vuJEEH
Download the
Document
- [
Scarica .pdf - 130 Kb][
Apri .pdf ]