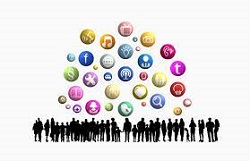 Communication Coordinator
Number of available position: 1
Employer: The Association Europιenne des Conservatoires, Acadιmies de Musique et Musikhochschulen (AEC) represents almost 300 Higher Music Education Institutions in Europe and beyond. AEC is the leading voice for Higher Music Education in Europe, a powerful advocate for its member institutions. AEC recruits a Communication Coordinator to join its Brussels-based office for a period of one year with the possibility of future extension.
Reporting to the General Manager / Deputy CEO, the Communication Coordinator is responsible for the implementation, monitoring and further development of AEC's communication strategy, both in relation to the organisation itself and to the various projects AEC is involved in.
For about 30% of her/his time, she/he contributes to the coordination of projects and to office management tasks.
General information:
Location: Bruxelles-Belgique
Form of employment: job
Type of contract: full time
Duration: 1 year, renewable
Gross monthly wage (Euro): approx. 2300
Responsibilities:
Write a variety of different content to support communications efforts, including monthly newsletters, website, social media posts, as well as brochures and press releases
• Maintain, update and monitor the AEC website, including the online Members' Database, as well as the websites of completed AEC projects, such as Strengthening Music in Society
• Monitor analytics and create reports measuring the performance of the communication activities in order to adapt the strategy accordingly
• Further develop AEC's communication strategy and advise the AEC Office Team and AEC Council in this field
• Coordinate the Communication Task Force of AEC's new project Empowering Artists as Makers in Society (2022-2025)
• Monitor policy developments and news in the fields of music & arts, (higher) education and cultural policy • Supervise interns completing a Communication Internship with AEC • Represent AEC at external events • For about 30 % of time: coordinate smaller projects in which AEC is involved as partner or some of the AEC Working Groups (i.e. liaise with the partners, organise meetings practically, produce reports from them, oversee the production and publication of project deliverables, etc.) and contribute to office management tasks. 2 EURES Targeted Mobility Scheme | euresmobility.anpal.gov.it
Requirements:
● Master's degree in Communication or a related field
• Minimum 1-year experience in the field of communication and dissemination
• Excellent level of written English (C1); other language proficiency is recommended
• Ability to multitask and capacity to work well under time constraints
• Experience in working with a Content Management System (CMS)
• Knowledge about Google Analytics and capability to read statistics
• Excellent organisational skills
• Ability to work independently
• Good team working skills with a willingness to contribute and a readiness to assist others
• Good inter-cultural skills and understanding
• Experience with Microsoft Office (Excel, Word, PowerPoint)
Other desirable experience, competences or knowledge:
• • Experience in website design (WordPress)
• • Experience in directing videos
• • Basic knowledge of visual design (and its tools)
• • Personal connection with music
• • Interest in photography and photo editing
• • Awareness of General Data Protection Regulation
• • Basic knowledge about European politics and advocacy
What we offer
• Full time employment in an international and interesting environment as member of a small dynamic team
• Gross Salary level: Circa 2300 EUR Gross
• Immersion and professional development in all aspects of a European-level
organization with a focus on higher music education
• Opportunity to travel and participate in international activities.
Download the
Document
- [
Scarica .pdf - 158 Kb][
Apri .pdf ]