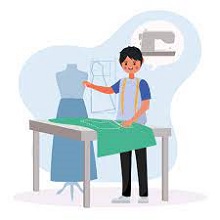 Job title: TAILOR
Job description:
The candidate would work on welcoming customers, adjusting clothes to fit as well as repairing clothes and generally prolong garment lifetime.
Speed and precision is of outmost importance.
Skills:
Ideally 5 year experience from the industry of fitting and repairing. Long experience can compansate for lack of formal education.
Scarica il
Documento completo
- [
Scarica .pdf - 159 Kb][
Apri .pdf ]