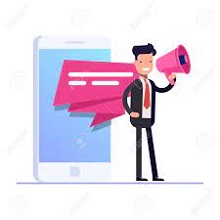 Number of Posts: 1
Contract Type: Full Time
About the job
This is a fantastic opportunity to join a global team dedicated to outperforming every single day.
We are looking for a creative and commercial oriented performer with sharp technical skills to support our mission to deliver a revolutionary experience to our partners.
The role will report to the CEO, with the potential to grow within the company.
About the Company
Digital Stars is a global team of knowledgeable marketing professionals who are data-driven and chase results.
The Company is active in selling and performing marketing activities via the internet providing advertising services, graphic arts, advertising design, artistic illustration, marketing, and advertising in general.
Scarica il
Documento completo
- [
Scarica .pdf - 175 Kb][
Apri .pdf ]