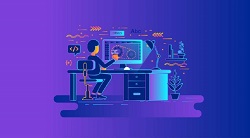 Software Engineer
Number of Posts: 2
Contract Type: Permanent
Job description
We are looking for a Software Engineer to join our growing Engineering team and work in a fast-paced environment.
The ideal candidate is someone who can come in and hit the ground running. We are focused on multiple areas, and you would not be limited to a particular domain and technology.
Good experience in database/reporting/core development is an asset.
The ideal candidate would have strong, technical expertise in database, core development languages/platforms.
They must be at ease working in an agile environment with little supervision.
This person should embody a passion for continuous improvement and test-driven development.
Scarica il
Documento completo
- [
Scarica .pdf - 58 Kb][
Apri .pdf ]