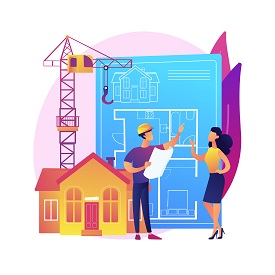 Number of Posts:
1
Contract Type:
Full time - Permanent
Deadline:
30.11.2021
Job description
EMDP is a boutique multidisciplinary consultancy working in the fields of Environment | Management |
Design | Planning for over 25 years
The practice has a broad experience in both small-scale and large-scale projects in Malta, Europe, North Africa, and the Middle East.
EMDP prides itself in Creating SPACE.
EMDP has been responsible for the formulation of master plans and public urban design, advocacy planning, the preparation of specialist planning documents like Environment Impact Assessments and Traffic Impact Studies, restoration reports, urban studies as well as the preparation of background studies for a number of Local Plans.
Architect
The position calls for individuals who are in possession of the licensed to work as an Architect within a country of the European Union and/or the Country of origin of the selected candidate. Experience working on the design of commercial, office and other specialist buildings/spaces will be given a preference.
Academic Background - Role Requirements:
- A Master's Degree in Architecture - MQF Level 7 from an internationally recognised University; or higher is necessary
- Proven Fluency in written and spoken English is a must.
- Knowledge of other languages is considered an asset
To apply
CVs and a covering email are to be sent by email to
eures.recruitment.jobsplus@gov.mt
and should be written in English. Please quote the vacancy name and number in your email.
Download the
Document
- [
Scarica .pdf - 124 Kb][
Apri .pdf ]