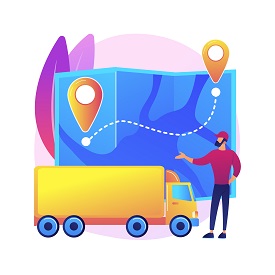 COMPANY DETAILS:
Company name: JUST IN TIME EXPEDITION SL
Web site http://www.jitexpedition.com/
Company activity: INTERNATIONAL ROAD TRANSPORTATION COMPANY OF GOODS, WITH MORE THAN 150 EMPLOYEES.
VACANCY DETAILS
Job position: INTERNACIONAL DRIVER
Available positions: 60
National reference number: 1320210004780
Job description: INTERNATIONAL DRIVER OF GOODS BY ROAD. ROUTES THROUGHOUT EUROPE. LAST GENERATION CABIN. INTERESTING WORK CONDITIONS. JOB STABILITY.
[...]
HOW TO APPLY
Documents required: CV
Language of documents to be submitted: English or Spanish
Where to send documents:
maite@hnoslaredo.com
Other application/recruitment arrangements:Telephone interview
Closing date of job vacancy: 31/10/2021
Consulta l'
Offerta di lavoro
- [
Scarica .pdf - 254 Kb][
Apri .pdf ]