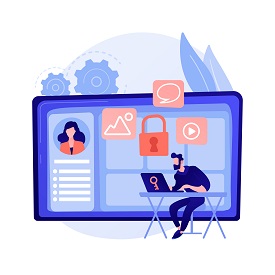 Plaint it Support (M/F/X)
Deadline 31/07/2021
E-Services, the IT Company of the De'Longhi Group, is looking for an
Automation IT Specialist.
Job Profile:
The Manufacturing Application & Infrastructure Specialist provides technical and project support for the Plant IT applications and daily activities. He/she gives assistance for the change management, incident management and problem resolution, in order to reach the manufacturing goals, minimizing the loss of production due to IT related issues. He/she provides to the business lines IT support, in cooperation with Manufacturing Engineering, Production Control and Quality Control.
Main Responsibilities:
Perform implementation and 1st level support of mission critical plant applications. This includes a functional knowledge of all plant applications used by local plants, ability to troubleshoot system issues, manage and/or configure application and application access;
Provide daily assistance to the facility for computer hardware, system and software related issues.
[...]
Conditions:
Permanent contract for an experienced candidate, fixed term contract for a candidate with the required skills, but without experience. The salary depends on the profile of the candidate.
Scarica l'offerta - [
Scarica .pdf - 134 Kb][
Apri .pdf ]